Okay, so instead of working on homework like a good student, I was bored and decided to try out some more Glamour Doll Eyeshadows. I pretty much never use natural shades, but I need to work on them if I plan on trying to get the Clinique job I applied for.
I would like to apologize in advance for how terrible I look in the photos. But that's what you get when you decide to do makeup at 1AM. =)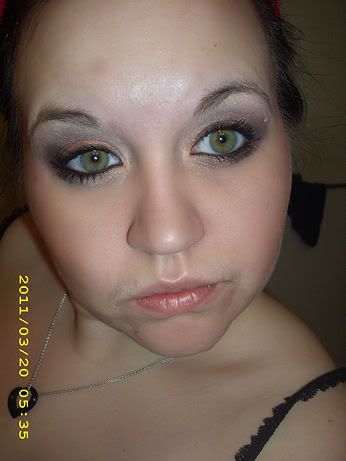 Products
:
MAC Painterly Paint Pot
GDE - He Loves Me Not
GDE - Boyfriend Sweater
GDE - Chocoholic
Lancome - Filigree
* I also just realized that the time/date from my digital camera is incorrect.
I did this look tonight, I promise.